Tripps Plus Las Vegas is one of the top providers of travel in the USA. Offering affordable vacations at a price made very affordable for members and allowing our members to travel more often.
Las Vegas is home to outstanding exhibits and attractions and abides by the philosophy that anything can be built. Did you ever think you may want to take a Gondola ride through Venetian style resort instead of flying to Venice?
No problem. How about building a hotel in the shape of a giant pyramid with an Egyptian theme?
You got it. Tripps Plus Las Vegas knows that because of these extraordinary feats that Sin City offers, people will easily be amazed at what they can see and do on The Strip. While this area of Las Vegas is truly magnificent, Fremont Street is located just a few shorts blocks away and will provide an outstanding experience to tourists.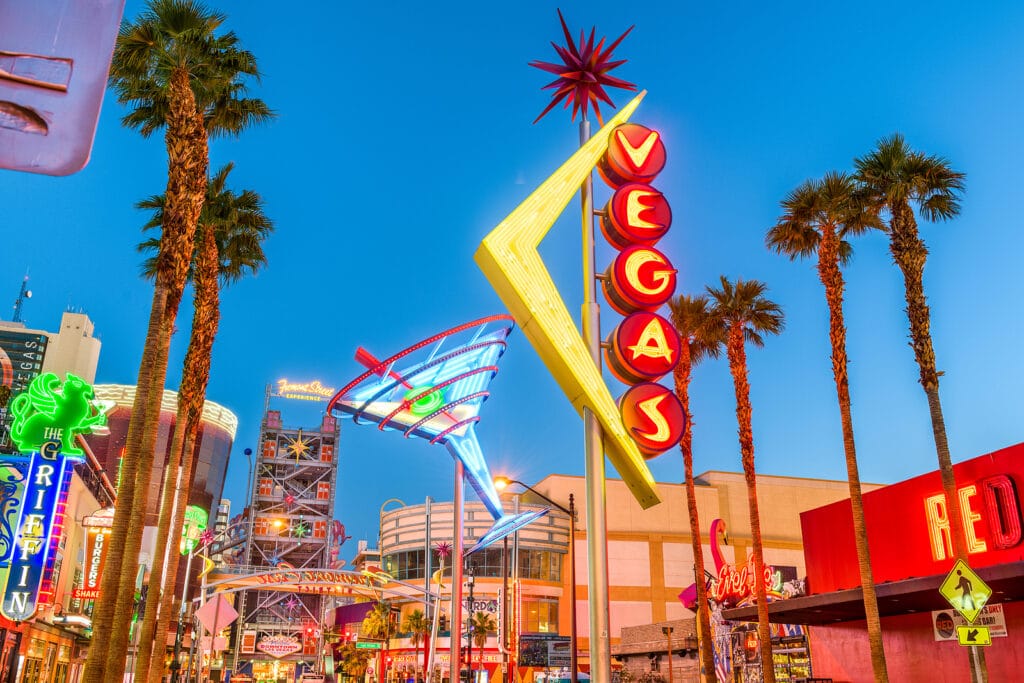 For those who are looking for an adventure that is unlike anything you will come across, the SlotZilla Zipline located at the Fremont Street Experience is the ideal attraction. This unique exhibit boasts the world's most massive slot machine and is ordained with important Las Vegas symbols such as a pair of dice, a martini glass, flamingos, and palm trees. The most famous icons on this slot machine are the two 37 feet tall showgirls who are affectionately named Jennifer and Porsha.
Tripps Plus Las Vegas explains that guests will be shot off this oversized slot machine on a colossal zipline that will allow them to catch stunning views of Fremont Street and Las Vegas. People will start twelve stories above the street and will travel at 40 miles an hour for almost 2,000 feet. The end of the zipline is a platform at the most historical casino in the city, Golden Gate Casino.
Tripps Plus Las Vegas suggest a vacation in Las Vegas and maybe take in another spot like the Hoover Dam and the Grand Canyon. So m much to do with such little time.